A Field Service Engineer in the UK plays a crucial role in providing ongoing technical mechanical or electrical engineering support and services to various industry sectors. Field service engineers work on machinery and equipment in industries that could include manufacturing, vending, beverage, plant & heavy equipment, agriculture, packaging, food processing, generators, industrial, PLCs, medical, commercial catering equipment, gym equipment, logistics, and many more.
Job description of a Field Service Engineer
A field service engineer's job description will vary depending on the role, company and industry sector, but here is a general overview of the typical role and responsibilities:
Role and Responsibilities of a Field Service Engineer
A Field Service Engineer is responsible for installing, servicing /maintaining, repairing, and troubleshooting complex technical machinery and equipment. The role is site based at customer locations so a driving licence is often required. Service engineers are employed as frontline mechanical & electrical technical experts who ensure that their company's equipment is operating effectively and efficiently at customer locations thus meeting the needs of the customer.
Field Service Engineers are involved in the initial setup & installation of equipment or machinery at customer sites. They ensure that everything is working and operates correctly.
Routine scheduled maintenance is a crucial part of the service engineer role. Field Service Engineers conduct planned preventive maintenance to prevent breakdowns and ensure optimal performance. This may involve cleaning, calibrating, and replacing components as needed.
When equipment breaks, Field Service Engineers diagnose the issue and perform repairs to get machinery back to working order promptly. This requires excellent troubleshooting skills and the ability to work under pressure to minimise downtime.
Field Service Engineers provide technical support to customers by answering questions, offering guidance, and help them resolve technical issues over the phone, email, or in person.
Good organisation skills are essential as maintaining detailed records of service visits, repairs, and equipment status is crucial. Engineers often need to document their work, including parts used and procedures followed. Certain roles require equipment to be tested to meet health and safety, legislation, and calibration requirements.
Field Service Engineers are responsible for training customers and operators on how to operate and maintain the equipment or machinery correctly.
Upgrades and Enhancements
Engineers may also be involved in upgrading or enhancing existing systems to keep them up-to-date with the latest technology or to meet changing customer requirements.
Field Service Engineers always need to follow site and industry safety guidelines to ensure that all work is carried out safely and in compliance with health and safety regulations.
Effective communication with customers, colleagues, and management is essential. Engineers need to report on the status of service calls, provide improvement recommendations, and explain detailed technical information clearly.
Stock / Inventory Management
Field Service Engineers are self-managing due to the mobile nature of the role, so responsible for their inventory of spare parts and tools to ensure they have the necessary resources to perform their job effectively.
Field Service Engineers will encounter unique and challenging technical problems that require creative and effective solutions.
This role typically involves frequent travel to customer sites, which may include overnight stays, depending on the location and scope of the service area.
A Field Service Engineer's role is dynamic and requires a strong technical aptitude, problem-solving skills, customer service skills, and the ability to work independently while representing the company in a professional manner. They play a crucial role in ensuring customer satisfaction and the successful operation of technical machinery and equipment.
What is the Salary of a Field Service Engineer?
What a Field Service Engineer can earn in the UK can vary considerably, this is based on several factors. What is a good salary for a service engineer, will be based on a number of factors which will include experience, qualifications, industry sector, geographical location, and the specific employer.
What is the average salary for a Field Service Engineer in the UK?
TalentTech stands at the forefront as a leading recruitment agency specialising in Field Service Engineer positions. With a collective experience spanning over a century, we are trusted recruiters for Field Service Engineers across the UK. Drawing from our extensive background in assisting companies with their hiring needs, we have compiled an informative overview detailing the average salaries of Field Service Engineers across the UK:
| Location | Average Salary | Salary Range |
| --- | --- | --- |
| | | |
| | | |
| | | |
| | | |
| | | |
What skills do I need to be a Field Service Engineer?
The role of a Field Service Engineers require a diverse set of hard (specific technical knowledge) & soft skills (communication & teamwork). To excel in their role, service engineers are responsible for installing, servicing, and maintaining technical machinery and equipment whilst interacting with customers and colleagues. Here are the key skills you'll need as a Field Service Engineer:
• Strong technical knowledge of the specific equipment or machinery you will be installing, servicing & repairing.
• The ability to diagnose & troubleshoot technical issues accurately and efficiently.
• Experience with relevant tools, software, and diagnostic equipment.
• The ability to identify and solve technical problems effectively, often under time & pressure constraints.
• Strong analytical skills & an engineering thought process are needed to assess situations efficiently to make accurate informed decisions.
• Service engineers not only need strong technical expertise but also need to have excellent customer service and interpersonal skills to interact with customers professionally and empathetically.
• Great communication skills and the ability to explain technical concepts to non-technical customers clearly.
• Strong written and verbal communication skills to document detailed work, create reports, and effectively explain information to colleagues and customers.
• Active listening skills to understand customer concerns and issues accurately.
• Effective time management and organisational skills to prioritise tasks, manage multiple service calls, and meet deadlines.
• The flexibility to adapt to ever changing working environments, schedules, and updated technology.
• Willingness to learn and stay updated on new technologies and equipment.
• A strong commitment to workplace safety and knowledge of health and safety regulations.
• The ability to work safely with potentially hazardous equipment.
Mechanical and Electrical Skills
• Depending on the role, proficiency in mechanical or electrical systems may be required.
• Knowledge of mechanical equipment, electrical circuits, wiring, and troubleshooting methodology.
Documentation and Reporting
• Strong administration, and accurate record-keeping skills to document service visits, repairs, and parts used.
• The ability to create detailed service reports.
• Collaboration and teamwork skills, especially if you work with a team of engineers or colleagues in different departments.
• The ability to share knowledge and provide support to colleagues.
• If required, the ability to train customers or operators on equipment operation and maintenance.
• A valid driver's license and the ability to travel to customer locations, sometimes over long distances.
What qualifications do you need to be a Field Service Engineer?
To become a Field Service Engineer, you typically need a combination of education, technical qualifications, and practical skills. The specific qualifications required can vary depending on the industry, employer, and the type of equipment or machinery you will be servicing.
How do I Become a Service Engineer?
TalentTech specialises in recruiting Field Service Engineers across the UK. Below, we outline the typical qualifications and educational routes that can pave the way for a career as a Field Service Engineer:
Time served apprenticeship: Employers look favourable to engineers who have served an apprenticeship in an engineering or technical discipline.
Further Education Qualification: Most Field Service Engineer positions require at least a further education qualification or apprenticeship or equivalent as a minimum entry-level requirement.
Degree Qualification: Depending upon the role some employers may prefer candidates with a degree in a relevant or specific field such as electronics, biomedical engineering, electrical, or mechanical engineering. This is often specific to the machinery or equipment you will be working on.
Technical Training and Certifications
Many Field Service Engineer roles require specific technical training or certificates, these can vary widely based on the industry and equipment involved. Most common certificates and training are conducted in house:
Industry-recognised Qualifications: Certain industry sectors require nationally recognised accredited qualifications. These are often roles within hazardous environments or areas that require qualifications set by legislation to ensure high working standards of working or health & safety purposes.
Manufacturer Equipment/Machinery Specific Training: Most equipment manufacturers offer their own certification programs for servicing their products. Examples include in-house qualifications given by medical equipment & electronics manufacturers.
Health and Safety Certifications: Depending on the industry & environment, specific certifications in workplace safety and compliance will be required.
Practical hands-on experience is a highly valuable skill for all Field Service Engineers. This could be through modern apprenticeships, or entry-level positions where you have gained hands-on experience within the environment you'll be working in or the equipment or machinery you'll be servicing.
Are you looking for career advice?
Get in touch with our Executive Recruiters today!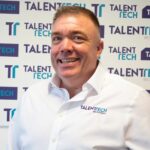 Engineering & Technical Sales Recruiter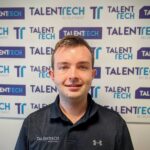 Engineering & Technical Sales Recruiter
Signup for the TalentTech Newsletter Here!