In today's digital age, where information flows rapidly and candidates have more options than ever, creating a strong employer brand has become a critical component of talent acquisition. A compelling employer brand not only attracts top talent but also fosters employee retention and loyalty. In this blog, we'll explore strategies to build a winning employer brand that resonates with the expectations of the digital-savvy workforce.
What is an Employer Brand?
Your employer brand is the perception potential and current employees have of your organisation as a place to work. It encompasses your company culture, values, work environment, and the way you treat your employees. A strong employer brand communicates why your organisation is a great place to work and sets you apart from competitors.
Strategies for Building a Winning Employer Brand:
1. Define Your Employer Value Proposition (EVP)
Start by identifying what makes your organisation unique. Your EVP should communicate the tangible and intangible benefits of working for your company. It might include opportunities for growth, work-life balance, or a supportive culture. This forms the foundation of your employer brand.
2. Leverage Your Online Presence
In the digital age, your online presence is your first impression. Ensure your website and social media profiles reflect your company culture, values, and work environment. Share employee stories, showcase company achievements, and communicate your mission and vision.
Encourage your employees to be brand advocates. Employees can be your most authentic and persuasive brand ambassadors. Encourage them to share their experiences on social media and in their professional networks.
Every interaction a candidate has with your organisation, from the application process to interviews, should be a positive one. Provide timely feedback, maintain transparency, and ensure a smooth and respectful recruitment process.
Develop and share content that showcases your expertise and thought leadership in your industry. Educational webinars, blogs, and whitepapers can position your organisation as a knowledge leader.
6. Online Reviews and Ratings
Monitor and manage online reviews and ratings on platforms like Glassdoor, Google and Indeed. Encourage current employees to leave honest reviews. Respond to negative reviews professionally, addressing concerns where possible.
Video content can be a powerful medium for conveying your culture. Use video to share employee testimonials, a day in the life of your company, and behind-the-scenes glimpses of your workplace.
Engage with your local and professional communities. Participate in events, sponsor local initiatives, and demonstrate your commitment to making a positive impact.
Ensure that your brand message and values are consistent across all channels and interactions, both online and offline. A consistent brand message builds trust and credibility.
Regularly assess your employer brand's effectiveness by gathering feedback from employees and candidates. Adjust your strategies based on the feedback and changing industry trends.
In the digital age, a winning employer brand is no longer a nice-to-have; it's a necessity for attracting and retaining top talent.  A strong employer brand communicates your organisation's values, culture, and opportunities effectively, setting you apart from competitors.
Creating and maintaining a strong employer brand is an ongoing process that requires dedication and adaptation to meet the evolving expectations of today's workforce.
Looking to hire?
Get in touch with our Executive Recruiters today!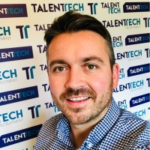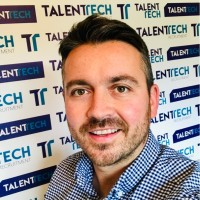 Sales & Marketing Recruiter
Signup for the TalentTech Newsletter Here!