Looking for advice on how to attract, assess and recruit the UK best field service engineering talent? Recruiting engineers in the UK is tough! The current UK engineering skills gap together with high demand for the good engineers makes recruiting the best engineers difficult. It's more challenging than ever to secure the great talent, here's how you can be more competitive in the scramble for hard to find engineers.
So, how do you recruit a good engineer?
Are you looking for the best engineers in the UK? if you are, you will need a recruitment plan. With over 100 years of engineering recruitment experience, TalentTech suggests you have a detailed hiring plan.
Executive Recruiter Nick Goodwin says:
Recruiting engineers in the UK is tough! The current UK engineering skills gap together with the high demand for good engineers makes recruiting the best engineers a challenging task.
Having a robust hiring plan in place will help you recruit the best engineering talent. 
Guide To Hiring Top Engineering Talent
It's a good idea to ask a few questions to figure out your needs so that you can have a clear goal when hiring engineers. For example, start by asking what the targets of your business are. How much does the company want to grow and how many hires will you need to make to meet specific revenue targets? When do you need your new hire to start and do all involved understand the hiring process and timescales? After that, you should figure out how you will attract a new engineer hire. Invest time to create a detailed and compelling job description.
Engineers are in high demand, they can choose which companies they want to work with or not. It's important to create a great first impression, and this starts with a well-crafted job advert. Invest time to create a detailed and compelling job description.
Focus on Employer Branding
To get potential candidates interested ensure your company has a clear, recognisable, and positive brand. Figure out your strengths, what makes your company unique, are your salaries competitive, and what benefits does your company offer?
Where to Find Your Engineers
While posting on job boards and LinkedIn can pull in some great candidates, TalentTech has an extensive network and database of engineering talent. You are more likely to have more qualified candidates when you have a larger talent pool.
It is important to have a robust interviewing strategy and specific timescales. It's important to create a great first impression, and this starts with a well-crafted job advert. Invest time to create a detailed and compelling job description. Review CVs and applications to identify candidates who meet the basic qualifications and relevant experience. Candidates who pass the initial screening should undergo a phone screening, this is an opportunity to assess the candidate's communication skills, general fit for the role, and interest in the company. Candidates who perform well in the initial screenings should be invited for an in-person interview. Have well thought-out questions prepared, specifically designed for the role you are looking to recruit for, these could include technical questions related to the field they would be servicing, their problem-solving abilities, and interpersonal skills. Tip: Remember the interview process is two-way, treat an interviewee as you would one of your customers. If you think they are good, so will your competition, it is important to create a good hiring experience and act fast to secure top talent.
Move quickly, good engineers aren't on the job market for long! EngineeringUK research has found that one in four jobs advertised in the UK is for an engineer and that demand for engineers is set to grow. Engineers with the right skills and experience are in high demand, and they often have multiple job offers to choose from. Delaying the hiring process can result in losing top talent to other companies. With fierce competition to attract and retain top engineering talent, a swift hiring process can make your company more appealing to candidates, demonstrating that you value their time and skills. In contrast, a slow hiring process can create frustration and make candidates lose interest. Delaying the hiring process also impacts on your business: Project Timelines: Many engineering projects have strict deadlines. Delaying the hiring of engineers can lead to project delays and increased costs. When engineers join the team quickly, they can start contributing to the project's success sooner, helping to meet deadlines and deliver value to the company and its clients. Productivity and Retention: The onboarding process directly impacts an engineer's ability to integrate into the team, understand their role, and become productive quickly. A well-structured onboarding program can significantly reduce the time it takes for an engineer to become fully productive, improving their job satisfaction and increasing the likelihood of long-term retention. Cost Savings: A lengthy hiring process can be costly, both in terms of the time and resources spent on recruitment and onboarding and in terms of the potential loss of productivity due to vacant engineering positions. A swift hiring and onboarding process can reduce these costs. Skill Alignment: The sooner an engineer joins the company, the quicker you can align their skills and knowledge with your specific projects and goals. This can ensure that the work they do is directly contributing to the company's success, rather than languishing in a lengthy onboarding process.
Once you've successfully employed an engineer, the process doesn't end; it's crucial to continue the employee experience to retain top engineering talent. Retaining top engineering talent is an ongoing process that involves creating a supportive and engaging work environment. It's about addressing the evolving needs and expectations of engineers, promoting their professional development, and recognising their contributions. When companies focus on the entire employee experience, they are more likely to keep their engineering talent satisfied, motivated, and committed to the organisation, ultimately benefiting both the individual and the company as a whole. Professional Growth: Engineers typically seek opportunities for professional development and growth. A supportive work environment that offers training, mentorship, and the chance to work on challenging projects helps engineers enhance their skills and advance in their careers. Companies that invest in their employees' growth are more likely to retain top talent. Recognition and Feedback: Providing regular feedback and recognising an engineer's contributions are vital for their job satisfaction. Engineers who feel valued and acknowledged are more likely to remain committed to their work and the company. Consistent feedback can also help them improve their performance and address any concerns promptly. Competitive Salary and Benefits: Staying competitive with compensation and offering attractive benefits packages is essential. Engineers are often well aware of their market value, and if they feel undercompensated, they may be tempted to explore other job opportunities. Regular salary reviews and a comprehensive benefits package are key components of retaining top engineering talent. Healthy Work Culture: A positive work culture, characterised by teamwork, inclusivity, and a sense of purpose, is highly attractive to engineers. A healthy work culture promotes collaboration and fosters a sense of belonging, making engineers more likely to stay with the company. Flexible Work Arrangements: Offering flexibility in work arrangements, such as remote work options or flexible hours, can further enhance job satisfaction. It allows engineers to balance their professional and personal lives, which is particularly important in today's evolving work landscape.
Start Recruiting Great Engineering Talent Today
While these strategies can be effective in luring top-notch engineering talent to your company, you might discover that certain challenges persist within your recruitment process. If you find yourself in need of engineering hires but lack the resources to manage them, consider reaching out to TalentTech Recruitment. As a leading engineering recruitment agency, with over 100 years of combined recruitment experience, we specialise in attracting and matching exceptional engineering talent with companies across the UK.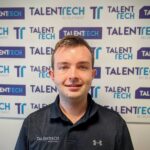 Engineering & Technical Sales Recruiter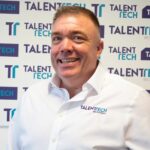 Engineering & Technical Sales Recruiter
Are you looking to grow your team?
Get in touch with our Executive Recruiters today!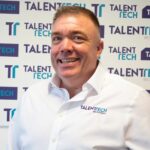 Engineering & Technical Sales Recruiter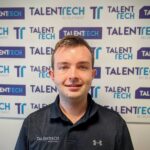 Engineering & Technical Sales Recruiter
Signup for the TalentTech Newsletter Here!