In today's highly competitive business landscape, finding and hiring the right talent is a critical challenge for companies across various industries. This challenge becomes even more pronounced when it comes to specialised roles like Field Service Engineers, Senior Field Service Engineers, and Service Managers.
How can a Recruitment Agency help find Field Service Engineers?
Professionals play a pivotal role in ensuring the smooth operation of your company's technical infrastructure, making them indispensable assets. To meet this challenge effectively, many businesses turn to recruitment agencies that specialise in the field.
Expertise in Technical Recruitment
TalentTech specialises in technical recruitment, we have a deep understanding of the specific skills and qualifications required for
Field Service Engineer
and
Service Manager
positions. We are well-versed in the latest industry trends, certifications, and technologies, which enables us to identify and attract the most suitable candidates. This expertise ensures that you get access to a pool of highly qualified individuals who can hit the ground running, minimising the time and resources required for onboarding and training.
TalentTech has access to an extensive candidate network built over years of experience. We can tap into our databases, industry contacts, and online platforms to identify potential candidates who may not be actively searching for job opportunities. This widens your talent pool, increasing the likelihood of finding candidates who are a perfect fit for your Field Service Engineer roles.
Streamlined Screening and Interview Process
We take on the time-consuming task of screening CVs and conducting preliminary interviews. This process ensures that you only meet with candidates who have already been evaluated for their technical skills, experience, and cultural fit within your organisation. This saves your Service Director or internal HR team valuable time and resources, allowing them to focus on other strategic initiatives.
Customised Candidate Searches
TalentTech Recruitment works closely with you to understand your specific needs and preferences for Field Service Engineer and Service Manager positions. We can tailor our candidate searches to match your company's unique requirements, whether it's expertise in certain technologies, industry experience, or soft skills like communication and problem-solving.
Filling technical roles, especially Field Service Engineer positions, can be a time-consuming and costly process. By outsourcing this task to a recruitment agency, you can significantly reduce the time it takes to find the right candidates. This, in turn, minimises downtime and ensures that your technical operations continue to run smoothly. Additionally, the cost of a bad hire can be substantial, we can help you mitigate this risk by presenting you with only the most qualified candidates.
Our team of technical recruiters has their fingers on the pulse of the job market. We can provide you with valuable insights into salary trends, candidate availability, and market dynamics, helping you make informed decisions about your hiring strategy.
In today's competitive business environment, finding and hiring skilled Field Service Engineers is crucial for maintaining the efficiency and reliability of your technical infrastructure. Partnering with TalentTech Recruitment can be a strategic move to ensure you have access to the best talent within the engineering industry. Our expertise, extensive networks, and streamlined processes can help you find and hire the right Field Service Engineers more efficiently and effectively, ultimately contributing to the success and growth of your organisation.
Companies across the UK are using us to connect them with the right engineering talent, helping their business thrive.
Don't just take our word for it, read some of our engineering case studies.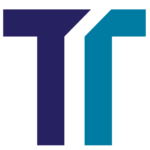 Get a FREE consultation today!
See how TalentTech can support your hiring needs.
Are you looking to hire?
Get in touch with our Executive Recruiters today!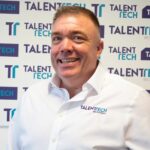 Engineering & Technical Sales Recruiter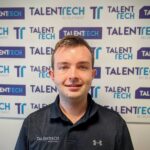 Engineering & Technical Sales Recruiter
Signup for the TalentTech Newsletter Here!