Knowing how to recruit top engineering talent is an essential component of building a successful, productive, and innovative workforce.
Engineering recruitment is the process of identifying, attracting, and hiring highly skilled individuals to fill positions within a company, and essential for businesses that rely on technical skill & expertise. Engineering roles cover a wide range of disciplines, from mechanical, electrical & design engineers to maintenance and field service engineers. Identifying and attracting the right calibre of engineering talent is crucial for a company's success, as engineers play a fundamental role in designing, developing and maintaining products, systems, and infrastructure.
TalentTech's comprehensive guide will help you navigate the complex world of engineering recruitment, from understanding the importance of effective recruitment strategies, the challenges faced with the ever increasing competitive candidate market, and overcoming the difficulty relating to current engineering skills gaps through effective candidate attraction methods, positive onboarding of new recruits and the retention of existing engineers.
TalentTech are specialist engineering recruiters, with over 100 years of combined recruitment experience we understand how to attract, onboard, and retain the best engineering talent.
The Importance of Engineering Recruitment for Businesses
There are many reasons why having a robust recruitment strategy for the recruiting of engineers is fundamental to the success of any company.
Here we discuss the significant values engineers bring to any business:
Technical Expertise – Engineers have specific technical knowledge and skills necessary to create, design, build, and maintain complex products or systems. They are the source of technological advancements & developments in many industries.
Innovation – Engineers drive change & innovation by constantly evolving & developing new technologies, processes and solutions that enhance a company's competitiveness and market position.
Problem-Solving – Engineering professionals excel at problem-solving, making them valuable assets for addressing technical challenges and improving existing products or systems.
Quality Assurance – Engineers improve product quality, reliability, and safety ensuring that a business continues to meet or exceed industry standards.
Continuous Development: – Engineers continue to evolve existing methods and streamline processes and systems which can lead to technological advancements, cost savings and increased design quality.

What Does it Take to be a Good Engineer?
Having a successful engineering career requires a combination of technical knowledge, experience, logical problem-solving skills, practical creativity and a commitment to continuous learning. Good engineers adapt to evolving modern technologies and keep up-to-speed with industry trends.
The Many Roles in Engineering
Engineering role types can vary considerably based on the industry sector and discipline. Engineers can be responsible for designing & testing products, managing projects, or ensuring the smooth running of equipment/systems and work both independently and or as part of wider teams to achieve project goals. 
What is an Average Engineering Salary?
What you should expect to pay, or earn as a salary in engineering can vary significantly based on a number of factors. such as the level of experience, specialisation, location and industry sector will all determine what you should be paying or be paid. Here are some approximate salary ranges for different engineering roles in the UK.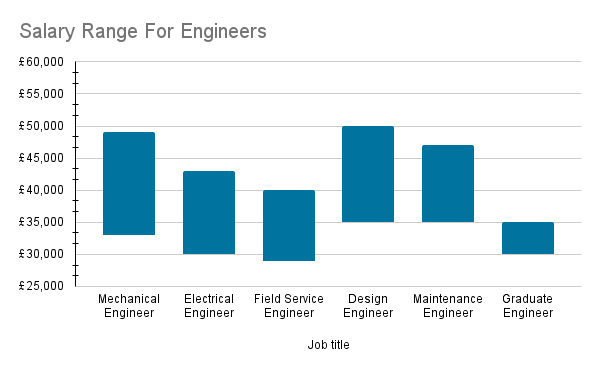 What does an Engineer do?
The job of an engineer involves using engineering principles to design, develop, and maintain various equipment, products or systems. Tasks will vary by role but can include:
Key Skills Engineers Need
Engineering is diverse, so the specific skills and qualities needed can vary based on the engineering sector, industry & job role. Here are the key skills and qualities that every good engineer has:

Engineering Recruitment Best Practice
The best way to recruit engineers is to continually evolve to meet the demands of a dynamic and fast-paced industry. With our years of recruitment experience, we are sharing some industry best practices, giving insights into current recruitment trends, challenges, and the suggested strategies for attracting and retaining top engineering talent in this competitive industry:
Skills Shortages and Talent Gaps
Hiring Challenge: The engineering industry faces a significant skills shortage, particularly in emerging high growth sectors.
Companies are investing in upskilling and reskilling programs to develop the skillsets required.
Hiring Challenge: Modern acceptance of flexible working can be challenging for manufacturing or field service engineering roles that traditionally required a physical presence.
Companies are implementing remote work solutions, virtual teamworking tools, and flexible scheduling to adapt.
Hiring Challenge: Engineering has historically lacked diversity, with underrepresentation of women and minority groups.
Companies are prioritising diversity initiatives by offering equal opportunities, promoting STEM education, and implementing inclusive hiring policies.
Hiring Challenge: The ease of applications and the volume of applications for roles can be overwhelming, time consuming making it challenging to identify the best candidates efficiently.
Digital recruitment software platforms are effective, these tools can analyse CVs checking candidate suitability whilst managing the overall recruitment process. TalentTech streamlines the recruitment processes, presenting you with a shortlist of qualified candidates, saving clients time, effort, money and resource
Hiring Challenge: As well as hard skills, all engineering roles require softer skills such as communication, teamwork, and adaptability.
Forward thinking Companies are emphasising the importance of soft skills during the recruitment process with these assessed through the interviewing and assessment process.
Virtual Interviews & Assessments
Hiring Challenge: Modern technology has made virtual interviews & assessments common place. The flexibility it gives to both interviewers & candidates makes it now the preferred recruitment process for all 1st interviews.
The recruitment process is more streamlined and efficient, resulting in the required outcome when: first interviews, technical assessments, and practical tests are conducted virtually.
Hiring Challenge: With competition hotting up for attracting & retaining top engineering talent having a strong employer brand will help you compete.
Effective Engineering Recruitment Strategies
Attracting, hiring, and retaining top engineering talent is essential for all companies looking to succeed in a competitive job market.
TalentTech builds effective recruitment strategies tailored to the unique demands of each engineering role:
Design Engineers
Mechanical Engineers
Electrical Engineers
Having helped 100's of companies effectively recruit engineers throughout the UK, executive recruiter Nick Goodwin explains how TalentTech can assist in attracting, hiring, and retaining the best engineering talent. No two recruits are the same, so every engineering recruitment hire is different. Here are some key considerations to look at when hiring your next engineer:
Industry and Role-Specific Skills: Every engineering role requires unique skills, experience, and qualifications, therefore, your recruitment strategy needs to reflect this.
Location: How does the geographical location of your company and the preferred candidate's position impact the available talent pool? Offering flexible work arrangements can enhance the attraction of engineering talent.
Employee Rewards: Be aware of industry trends, conduct salary benchmarking exercises, or talk to specialist engineering recruiters to ensure rewards and benefits packages remain competitive and attractive.
Importance of Career Development & Retention: Focus on strategies to keep top engineering talent. On going training, professional development and career advancement all boost staff retention.
Effective recruitment strategies for engineering roles encompass clear job descriptions, a diverse and efficient recruitment process, competitive salaries, and a strong focus on employee development and retention. TalentTech understands the unique factors, considerations, and challenges involved in recruiting & hiring engineers. We can help your organisation attract, hire, onboard and retain the best engineering talent in the market.
TalentTech are specialist engineering recruiters, with over 100 years of combined recruitment experience we understand how to attract, onboard, and retain the best engineering talent.
TalentTech is a specialist technical recruitment agency that prides itself on matching innovative companies with the very best Engineering talent. We stand apart from other UK recruitment companies and, with over 100 years' combined experience in the engineering field, our consultants really understand the market like no other.
You will always find us straightforward, honest, and transparent. Whether you are looking for your next career move, or your next recruit, we deliver an exceptional service that is second to none.
We take pride in our 5-Star Google Review rating. Here are some of the opinions shared by individuals who have collaborated with TalentTech:


The Role of an Engineering Recruiter
Engineering recruiters play a key role in identifying, attracting, and securing top-performing engineering professionals for organisations. Their expertise and experience is invaluable in the highly specialised field of engineering recruitment.
What are the key functions and value of a good engineering recruiter:
Identifying Top-Performing Engineering Professionals
Engineering recruiters are skilled at identifying individuals who possess the specific technical knowledge, qualifications, and experience needed for engineering roles. They thoroughly screen candidates, looking beyond the CV to assess their problem-solving abilities, technical competency, and the softer skills required. This process ensures that only the most suitable candidates are presented to hiring companies.
The Value of Engineering Recruiters
Access to a Vast Network – With over 25 years of experience in technical and engineering recruitment, Nick has cultivated an extensive network. This allows TalentTech to tap into a broad pool of potential candidates, including those not actively seeking the next new opportunity.
Thorough Industry Knowledge – Our expertise is built on years of working in the engineering recruitment industry. Having engineering backgrounds we understand the intricacies of the varying engineering disciplines, enabling us to accurately assess candidates' skills and match them with the right roles.
Effective, Efficient & Transparent Recruitment Process – TalentTech streamlines the recruitment process, saving organisations time, effort and resources. With our years of experience we understand how an effective, efficient & transparent recruitment process can ensure a successful hiring outcome. Our team of specialist engineering recruiters conduct initial screenings, technical assessments and detailed interviews to present only the best-matched candidates for consideration.
Market Insights – We stay informed about industry trends and salary benchmarks. This knowledge ensures that salary, rewards & bonus packages offered are competitive and attractive to top engineering talent.
Why Use an Engineering Recruiter
Specialised Expertise: Engineering recruitment is highly specialised. Utilising a recruiter with expertise in the field ensures a thorough understanding of the job description and the skills required for success.
Time and Cost Saving: Engineering recruiters streamline the hiring process, saving organisations the time and effort required for sourcing, screening, and assessing candidates. This efficiency minimises downtime in filling crucial engineering roles and a quicker time to hire.
Access to Passive Candidates: Many top engineering professionals are not actively searching for new jobs. Engineering recruiters have access to these passive candidates and can engage them for your organisation.
Interview Experience: Recruiters are skilled at identifying top-performing candidates and minimising the risk of a bad hire. This assurance is particularly vital in the hiring of engineers, where expertise, skill and ability are critical.
Recruiting top engineering talent is a challenge; it's an essential part of building a successful, innovative, and productive organisation. Engineering roles cover a wide range of disciplines, each demanding a unique set of technical skills and expertise. Therefore engineering recruitment and the hiring of good engineers is a complex process that requires a thorough understanding of the industry,  awareness of current market conditions, and detailed candidate assessment techniques so a systematic tailored approach by experienced industry specialists is required to find the most suitable engineering candidates.
TalentTech, as a specialist technical & engineering recruitment agency, is committed to making the recruitment process smoother, more efficient, and ultimately more successful. We understand the unique demands of engineering roles and are here to assist your organisation in finding the best talent in the market.
If you're ready to boost your engineering team with top talent or explore new career opportunities in the engineering field, don't hesitate to get in touch with TalentTech today.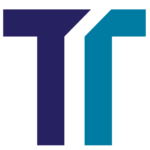 Get a FREE consultation today!
See how TalentTech can support your hiring needs.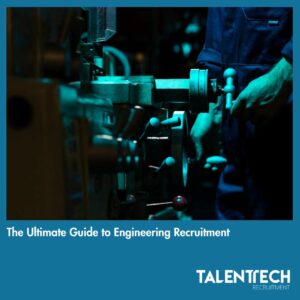 TalentTech's comprehensive guide will help you navigate the complex world...
Read More
Signup for the TalentTech Newsletter Here!